How much gear does it take for 12 people to camp 8 nights while exploring North Carolina's Blue Ridge mountains? A lot!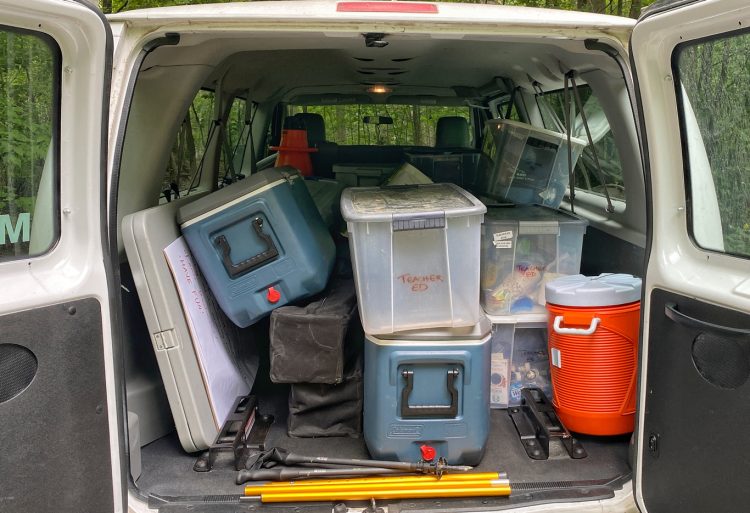 This week 3 Museum staff and 9 educators from across North Carolina have been gearing up for our Blue Ridge Institute. We're packing tents and sleeping bags, oatmeal and pasta, nets and snorkels, long johns and swimsuits, and so much more as we prepare for an in-depth exploration of the North Carolina mountains. We're looking forward to learning from experts in ornithology, herpetology, creative writing, Cherokee heritage and history, and ichthyology, among other topics. We'll share strategies to invigorate our teaching with real life examples from our own backyard. We'll hike and swim, learn and laugh; but most importantly, we'll build a greater appreciation for the amazing diversity of the Blue Ridge Mountains and bring that home to share with our friends, families, and students.
Like the sun rising over the misty mountains as day begins in the photo below, this grand learning adventure is just about to begin! Meet the travelers and follow our daily blog as we travel down the spine of North Carolina.