Today was filled with serendipitous moments. We were greeted with a break in the clouds and fog revealing a beautiful sunrise, as we finished our drive down the Blue Ridge Parkway.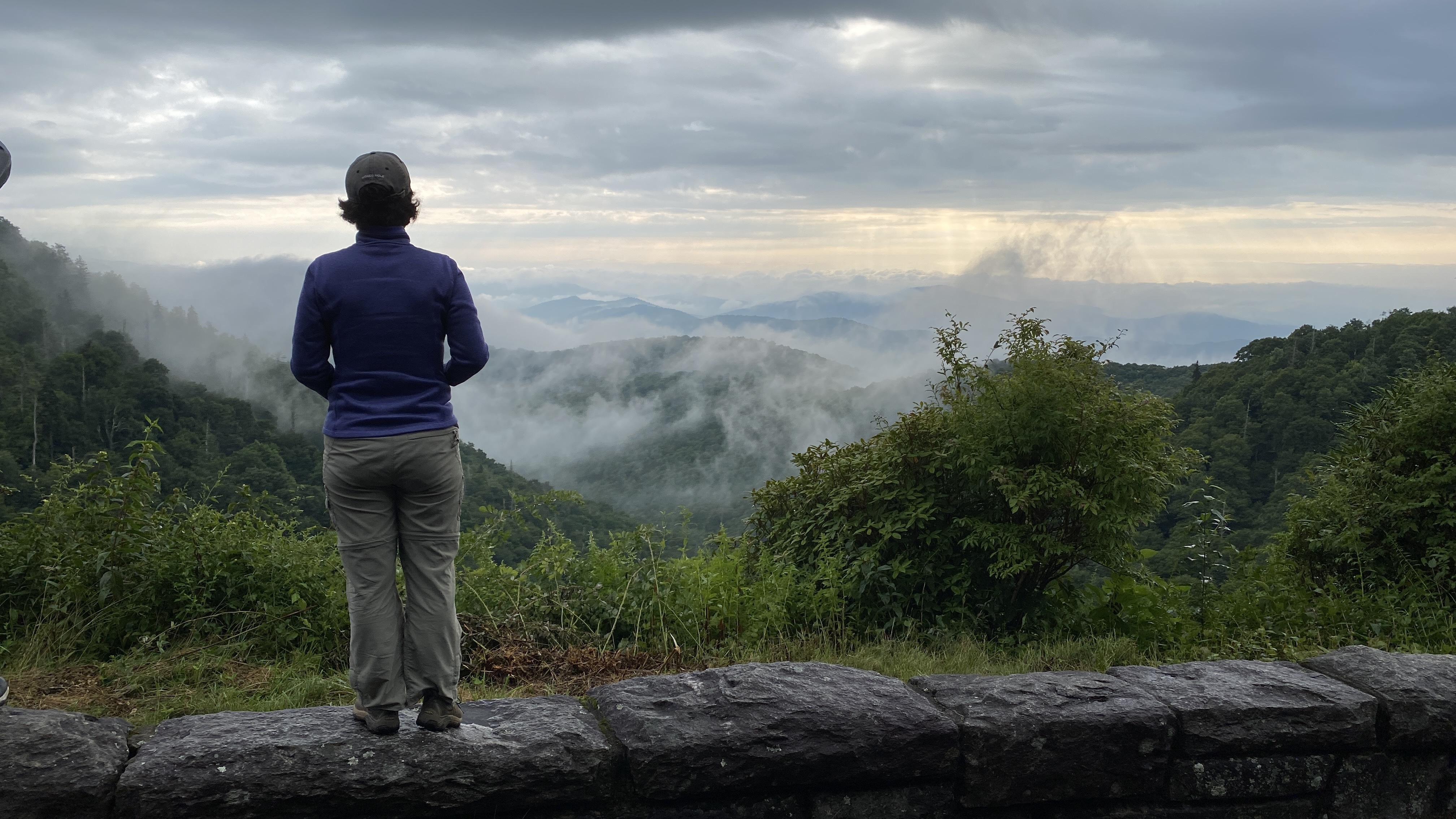 A damper was put on our morning hike due to rain, but serendipity prevailed giving us the opportunity to view a herd of elk. A bull serenaded his harem by bugling. This was the first time many of our group had seen elk in the wild, because they have only been reintroduced to North Carolina in the last 20 years.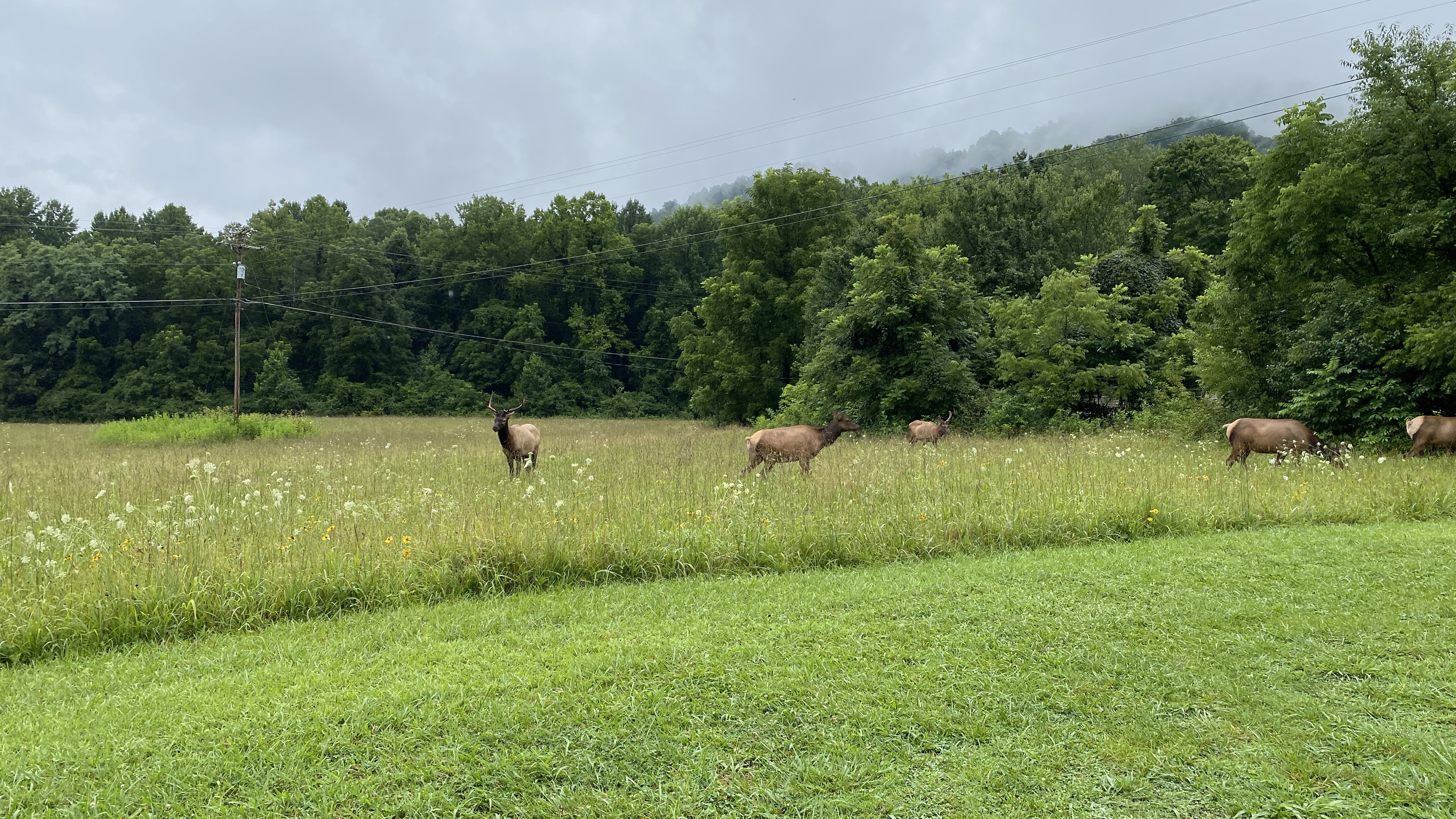 Freeman Owle, an elder of the Cherokee tribe, gave us a fresh perspective on the injustice that he and his people have endured. Most people in this situation would be bitter, but Elder Owle shared this message of hope. "If you're trying to get even, you'll never get ahead. " He was very open to sharing the Cherokee's sacred land, and he gave each of us a blessing by the Tuckasegee River. One of the special moments we had with him was when he sang "Amazing Grace" in the native Cherokee language, the song that thousands of Native Americans sang on the Trail of Tears.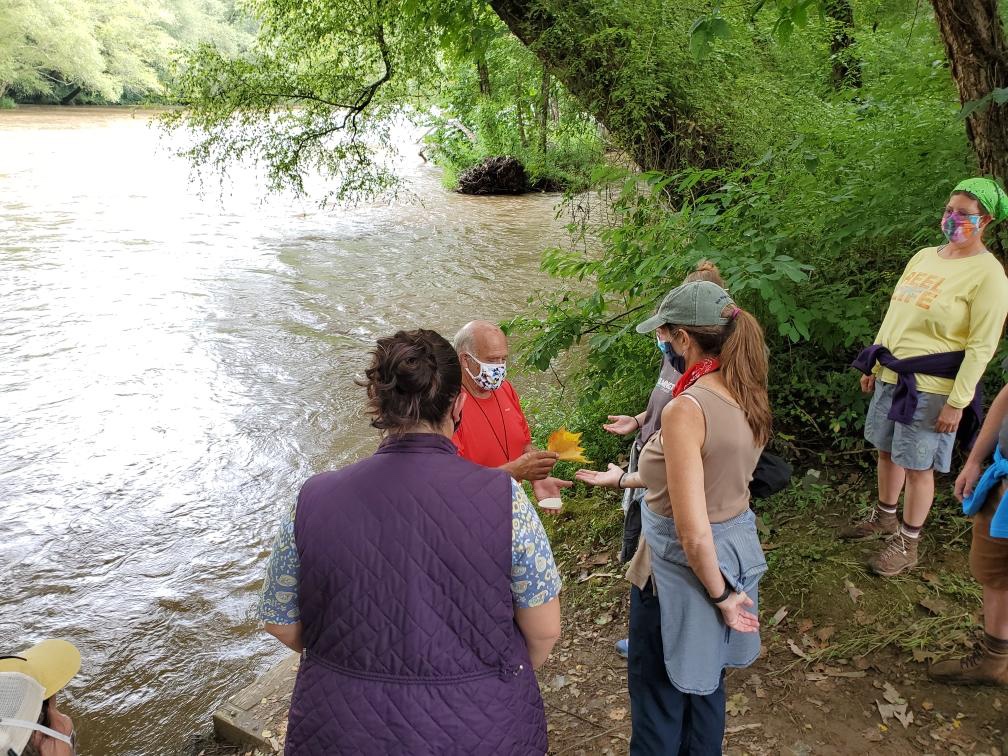 On a personal level, Elder Owle connected with us as a fellow educator, reminding us that, "You can't take possessions with you when you go, but you can leave a blazing trail behind you." It is not solely the Native Americans' responsibility to keep their culture alive; we all have a responsibility. Today's experiences were unexpectedly powerful, moving, and magical.