Way too early on Monday morning, 12 educators and three Museum staff will meet at the RDU airport to head to Belize! This amazing group of educators has been waiting since 2020 to make this trip.
One of our trip participants, Corinne, had this to say about getting ready for our adventure:
A week out and preparations are well underway! Here are some necessities, not including clothing, that will be coming with me. Outside of my "I need to be prepared for the weather this close to the equator" items, my gear also includes a couple of books for our Belizean teachers and fun pencils and erasers as a donation to a local school. Now we cross fingers that it's under 50 lbs all packed!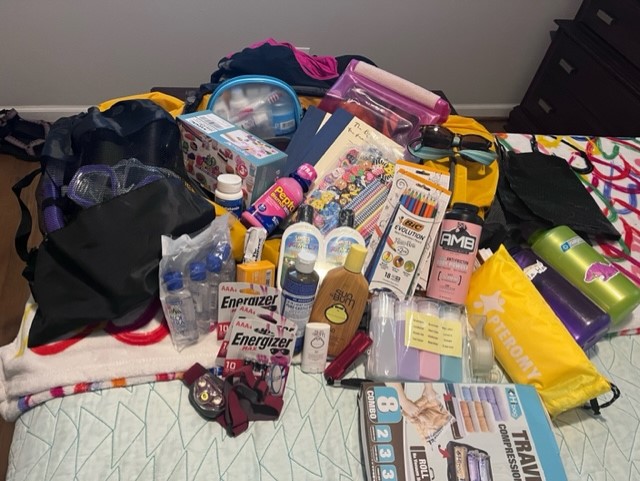 The Museum has been sharing the wonders of Belize with educators since the start of the Educators of Excellence program in 1987. Its extensive tracts of reserved land provide habitat for a vast array of plants and animals; its friendly people represent diverse cultures including Maya, Mestizo, Creole, and Garifuna; and its barrier reef is home to a rainbow of fishes and other marine life. Everyone is excited to experience all that Belize has to offer and gather information, ideas, and inspiration to bring back to North Carolina students!